Back-In-Action: Clarity LIMS
Clarity LIMS™

News

03/11/2020
Back-In-Action: Clarity LIMS
You asked, we listened - and BaseSpace Clarity LIMS is back-in-business! Illumina's refreshed, cloud-centric genomics LIMS (Laboratory information management system) provides efficient sample and workflow management for Illumina's sequencers, engineered to increase lab efficiency. With Clarity LIMS, your lab can address key lab information management challenges without spending months of staff time and resources by:
Easily tracking a sample from submission to completed result without paperwork, while still ensuring data integrity and a full documentation trail.
Achieving and maintaining regulatory compliance without adding tremendous overhead to your technical staff.
Reducing your IT and informatics teams' time spent on building and supporting inflexible systems.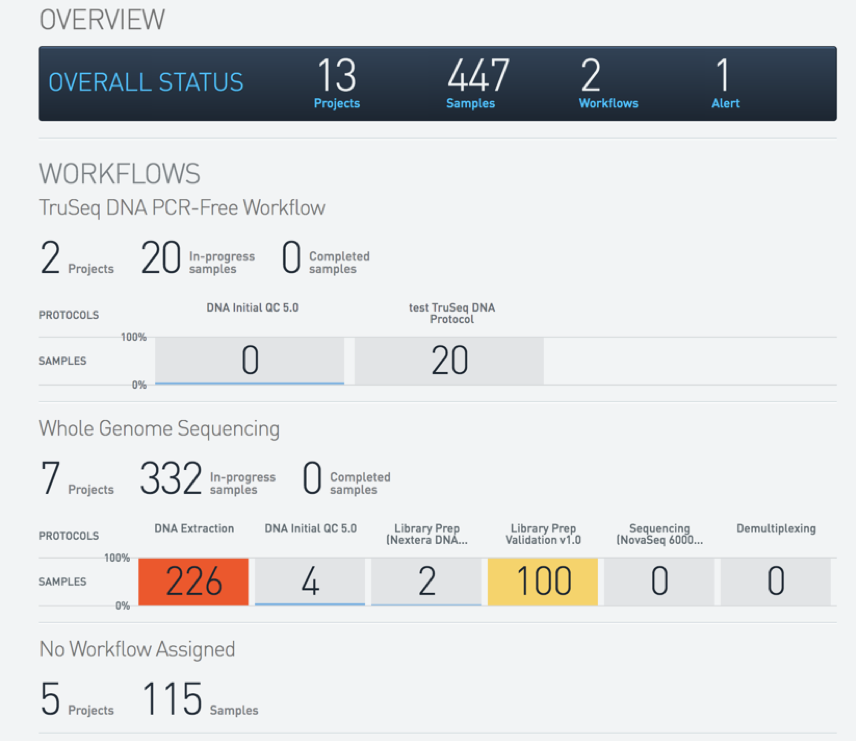 Figure 1. Easily monitor the progress of samples in real-time with the Overview Dashboard in Clarity LIMS.
Our upcoming release, Clarity LIMS v5.3, will be available in April 2020. This release includes:
New NextSeq 1000 and 2000 instruments integration v1.0
New preset protocols including TruSight Oncology 500 library prep kits, Nextera Flex for Enrichment library prep kit and AmpliSeq for Illumina library prep kits
New sample submission portal – LabLink
Clarity LIMS NextSeq 1000 and 2000 Integration:
The recently announced NextSeq 1000 and 2000 sequencers allow you to explore new science across a variety of current and emerging applications with higher efficiency and fewer restraints. The Clarity LIMS NextSeq 1000/2000 integration provides a seamless solution with the NextSeq 1000/2000 instrument to track your samples from a variety of library preps through setting up a run for your instrument and QCing your primary metrics before analysis. This out-of-box integration enables you to get up and running quickly with your samples without the need to spend months on development.

Figure 2. Streamlined protocol to setup a run plan for the NextSeq 1000 and 2000, and automatic tracking of the primary metrics after the run completes.
Pre-Set Illumina Sample & Library Prep Protocols:
Clarity LIMS includes more than 30 pre-set Illumina sample & library prep protocols to help your lab staff to perform complex tasks such as assigning indexes and calculating dilution volumes for library. Our pre-set protocols provide you with a starting point to create your sequencing or microarray workflows; saving you time with workflow creation.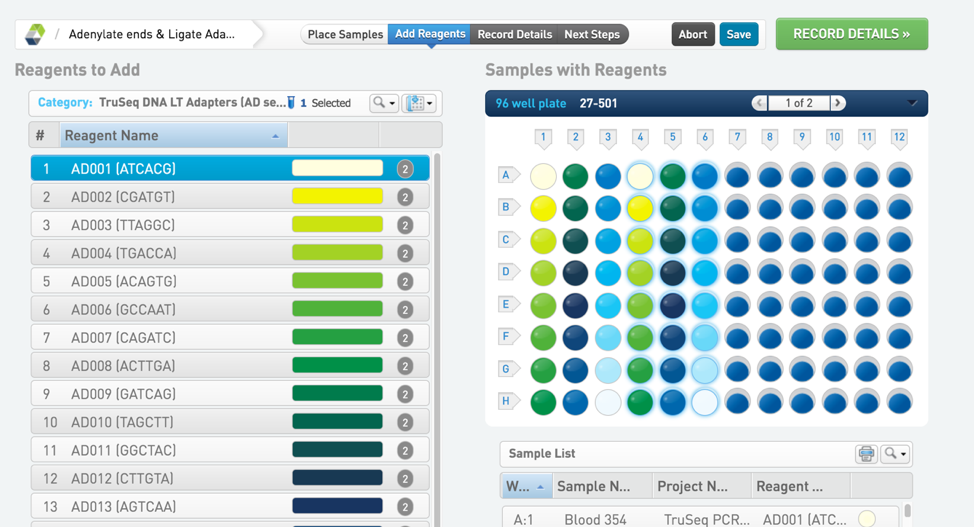 Figure 3. Specialized tools within pre-set protocols to easily assign indexes to sample.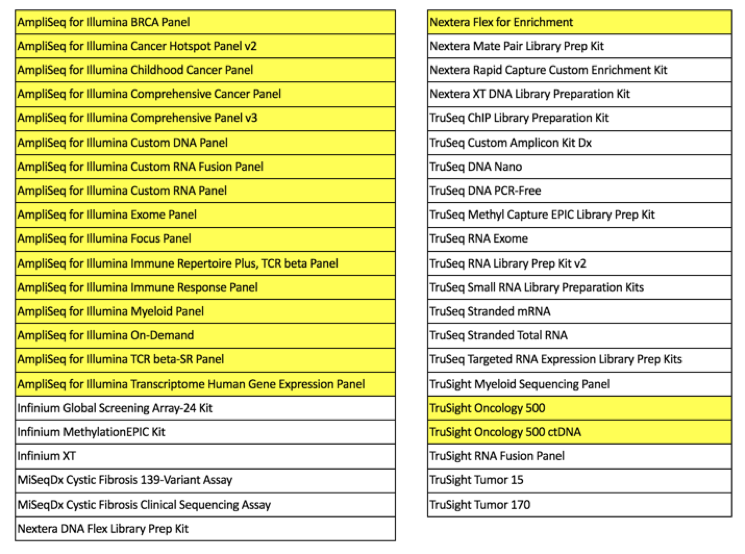 Figure 4. List of available pre-set protocols with new protocols highlighted in yellow.
LabLink:
With the new LabLink feature, you're now able to setup your collaborators to easily submit samples to your lab. LabLink allows you to electronically provide your collaborators with sample submission templates and any resource materials required to submit samples to your lab. For your collaborators, they now have a single location to submit their sample information, check on sample status, and access to result files.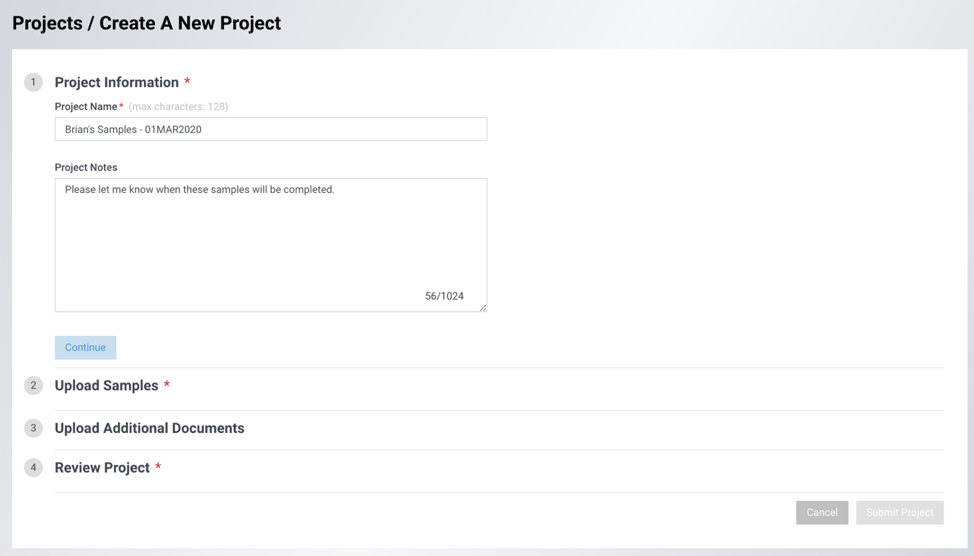 Figure 5. Guided sample submission page for your collaborators to submit samples to your lab.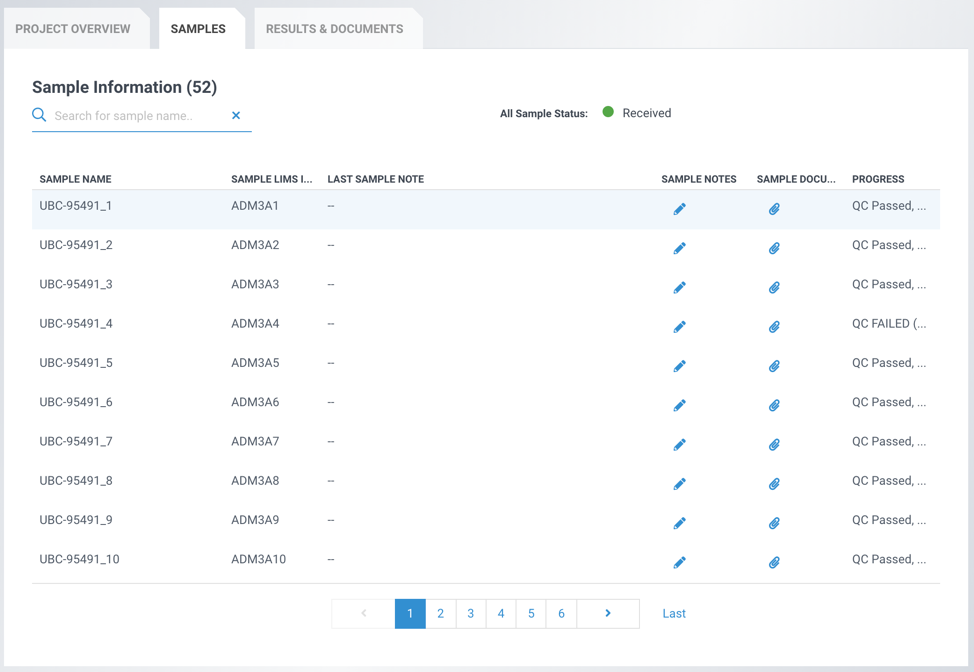 Figure 6. Provide up-to-date status of submitted samples to your collaborators.
To learn more, receive the latest updates and engage with other Clarity LIMS users, join the Informatics Forum.
For research use only.