BaseSpace™ Sequence Hub V. 6.0: Bringing you closer to your instrument
BaseSpace™ Sequence Hub

News

08/05/2020
BaseSpace™ Sequence Hub V. 6.0: Bringing you closer to your instrument
We are pleased to introduce a new release of BaseSpace Sequence Hub version 6.0, coming in August 2020! In this release, we've added a few enhancements in the following areas:
User Experience
Run Insights – new feature!
Run Summary
Instrument Run Setup
New look for BaseSpace Sequence Hub
As a natural extension of our instruments, we continue to make investments to align BaseSpace Sequence Hub user experience with our product portfolio.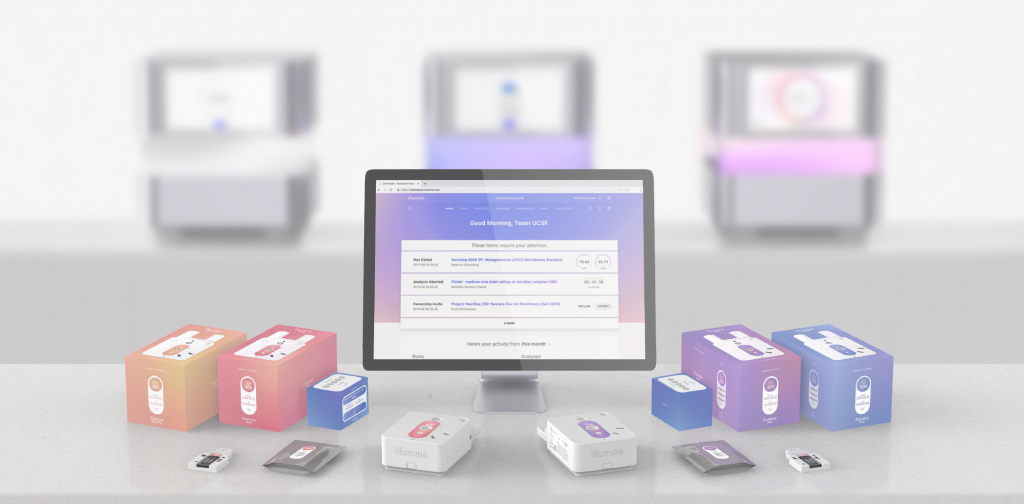 Leveraging numerous interviews with customers, we've created an updated user interface that brings you the following benefits:
Clarity: Clear, prioritized focus to help you discover, diagnose, and fix problems.
Action: Improved data visualization in runs and analysis workflows that encourages actions while you work.
Humanization: Better clarity and legibility of content that humanizes and celebrates data.
Optimization: Improved application responsiveness to reduce data load wait times and support for mobile devices so you can access the data wherever you are.
Taking Dashboard as an example, we highlight items that require your attention such as problem runs and analyses in the new Spotlight area at the top of the screen. These notifications can be dismissed as you cross them off your to-do list.
New Feature: Run Insights
Run Insights provides a view of run quality metrics over time for all runs in your workgroups right from the dashboard. Run Insights identifies trends and provides insights on the performance of your lab. This feature allows users to identify patterns based on run metrics history data, detect potential performance degradation, and take preventative actions. Run metrics data history can be exported for further analysis.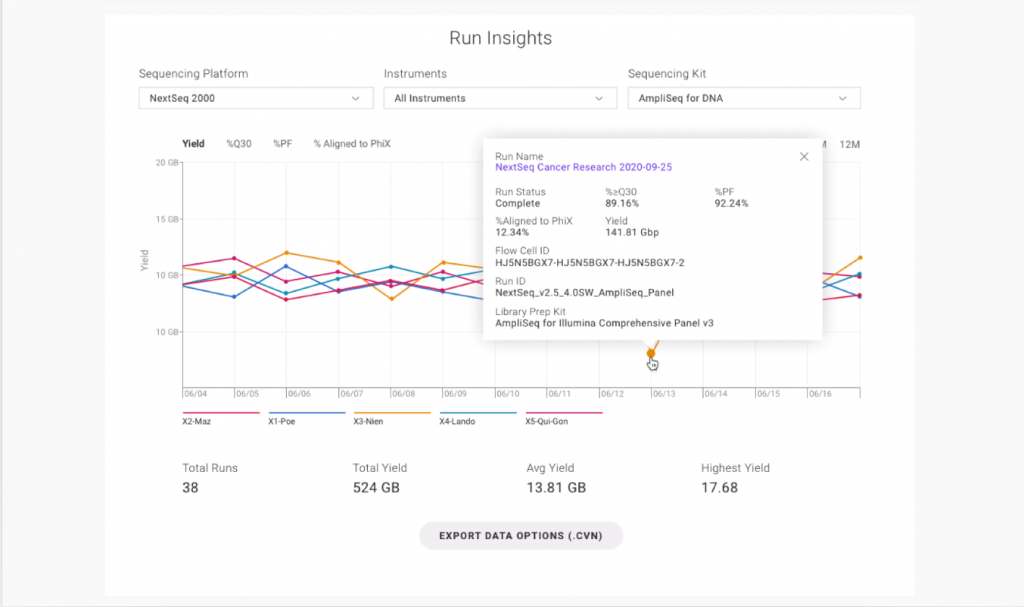 Enhanced Run Summary
As part of the Run Summary, important run information including run metrics are highlighted in a single glance.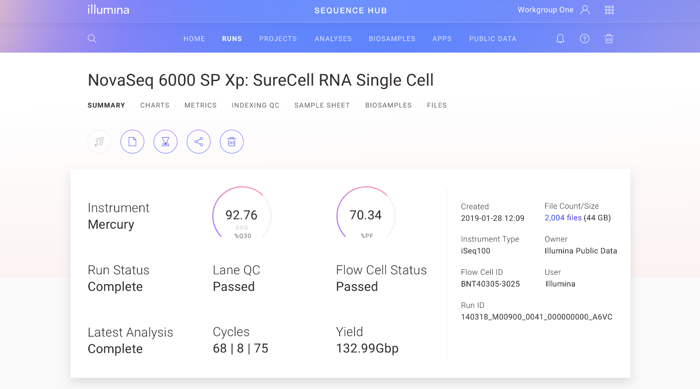 Feature: Instrument Run Setup
With Instrument Run Set up, BaseSpace Sequence Hub allows you to plan your run and analysis prior to preparing sequencing run on the instrument. Once the planned run is saved in BaseSpace, you can simply select and start your sequencing run from the instrument.
As part of run planning, we verify that the sample, run and analysis information entered in the Instrument Run Setup is valid prior to saving the run entry. Instrument Run Setup also supports sample sheet generation which can be used as another method to capture run and analysis information as part of run planning workflow; this reduces human error in creating and editing sample sheet.
Today, this offering is available for NextSeq™ 2000 customers. In the future, Instrument Run Setup will be integrated to more Illumina instruments.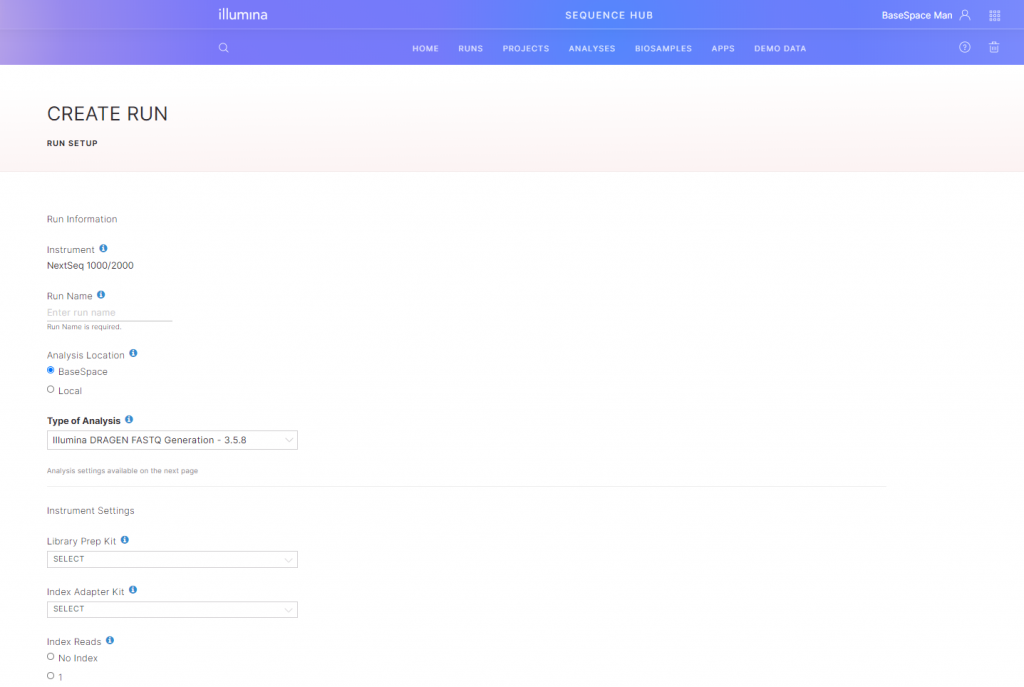 We believe these new enhancements will provide greater user experience that enhances your productivity. Please let us know what you think on the comments below, once you have a chance to try these features and enhancements.
For Research Use Only.