Clarity LIMS™ v6.0 - A Secure and Compliant Technology Infrastructure
Clarity LIMS™

Product updates

03/15/2022
Clarity LIMS™ v6.0 - A Secure and Compliant Technology Infrastructure
A secure and compliant sample management and tracking software is the cornerstone of every high-throughput lab. With the latest v6.0 release, the trusted Clarity LIMS delivers an up-to-date technical stack to ensure continued security, improved speed, and optimized system performance.
Let's take a deeper dive into the Clarity LIMS v6.0 enhancements.
Updated technology stack
The operating system, third-party software components, main web frameworks, databases, programming languages and more than 100 other dependencies were assessed and upgraded in our most secure Clarity LIMS offering to date.
A solid technology foundation is key to maintaining strong security, privacy, and compliance requirements. For this reason, we recommend all current Clarity LIMS users plan their migration to v6.0 to take advantage of these security improvements. In particular, cloud customers on version 5.1 and lower will need to prioritize migration before the end-of-life date.
The updated technical stack also delivers optimized system performance including faster task processing, reduced server and database query times, and a smoother application programming interface (API) experience that can help labs scale their genomics capacity.1
Project-level automations
In v6.0, we have taken the opportunity to implement a customer feature request. Users can now write custom scripts to automate actions at the project level. For instance, automate sample validation upon accessioning and assignment of samples to a given workflow to save more time and reduce the chance of errors.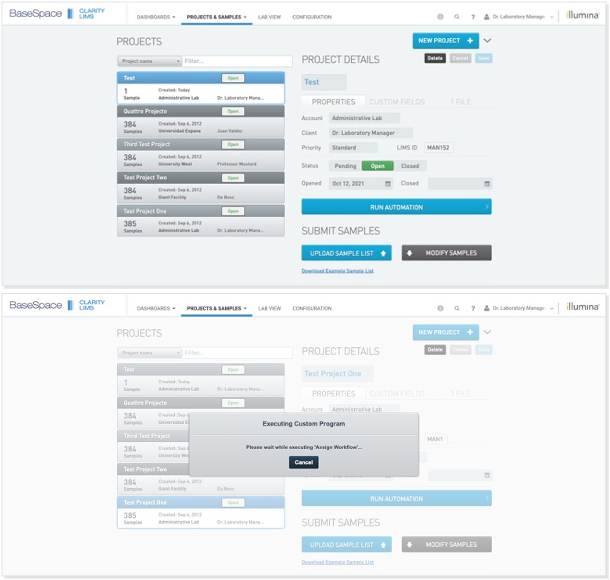 LabLink Portal and Genealogy View
For customers on version 5.3 and lower, we have listened to your feedback and will continue to offer LabLink and Genealogy for both our cloud and on-premise customers.
With LabLink, you can setup your collaborators to easily submit samples to your lab. LabLink allows you to electronically provide your collaborators with sample submission templates and any resource materials required to submit samples to your lab. For your collaborators, they now have a single location to submit their sample information, check on sample status, and access result files.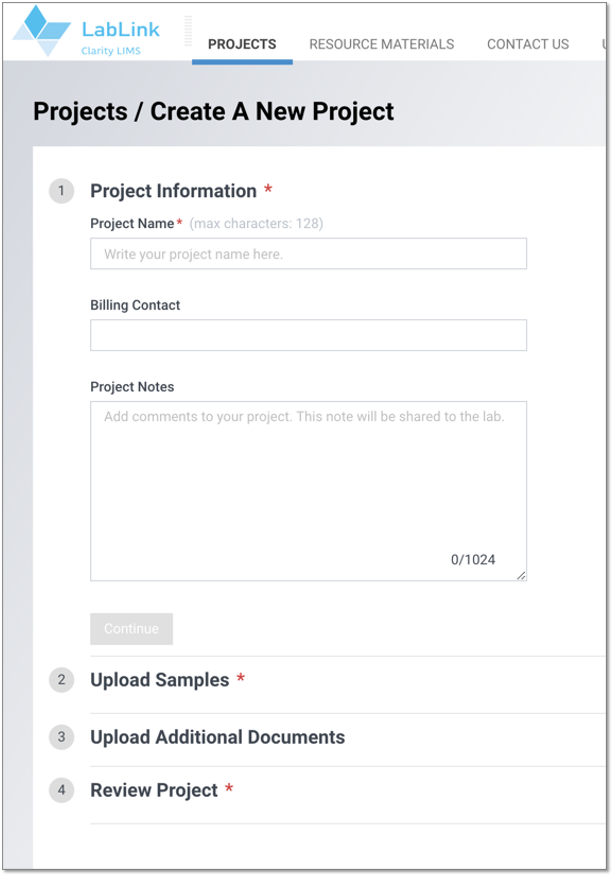 Genealogy is an interactive and hierarchical view of the history of an experiment processed through Clarity LIMS. A genealogy starts with a submitted sample and progresses with nodes nested beneath it. Information is displayed in a hierarchy and shows parent-child relationships between these nodes. Genealogy is particularly useful to troubleshoot the outcome and possible continuous outcomes of each step, including the indented children steps nested within their parent steps.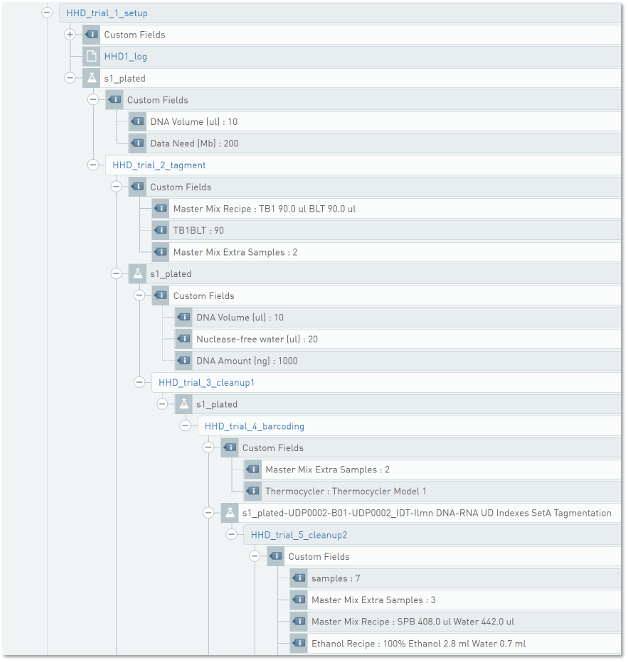 Clarity LIMS version 6.0 helps you run samples more quickly, and track and troubleshoot them more efficiently, now in a more secure, reliable technology infrastructure.
Visit our website to learn more about Clarity LIMS.
Contact your Illumina team member if you are interested in getting started with Clarity LIMS.

Data on file, Illumina Inc. 2022