BaseSpace™ Sequence Hub User Interface Update
BaseSpace™ Sequence Hub

Product updates

05/16/2023
BaseSpace™ Sequence Hub User Interface Update
To simplify workflows in BaseSpace Sequence Hub, the v7.12 release will consolidate New and Classic mode interfaces.
With this change, Biosamples and Samples will be visible in a single view with no need to toggle between modes. Instead, users can choose their preferred input type when launching applications.
These changes include the following:
The New/Classic toggle will no longer be present in Settings. This means BaseSpace Sequence Hub will no longer have "modes," only a single view.
The Run view (Figure 1) and Project view (Figure 2) will show both Biosample and Sample tabs.
Applications that take FASTQ files as inputs will require selection of the preferred data type

–

Biosamples or Samples

–

to launch an analysis with (Figure 3). This allows users the flexibility to decide on a per analysis basis which input would best suit the analysis requirements.
Users still have the ability to:
Aggregate FASTQ data from multiple sequencing runs into Biosamples.
Use Samples to launch apps with FASTQ data from a single sequencing run.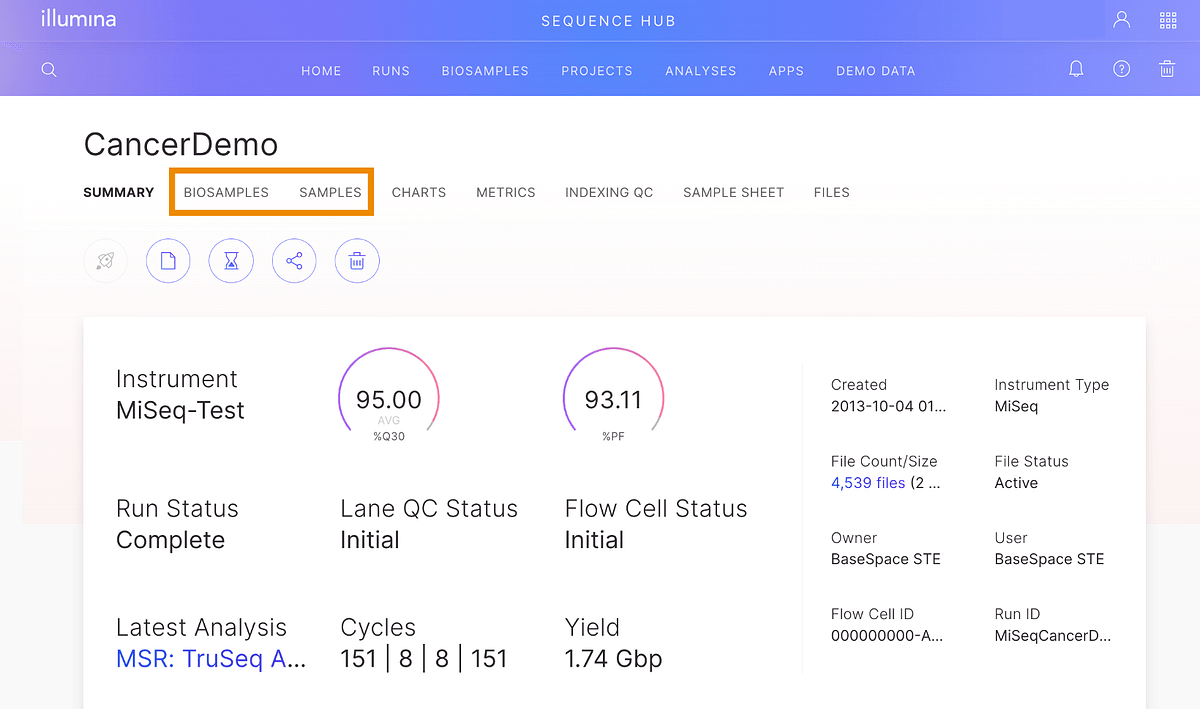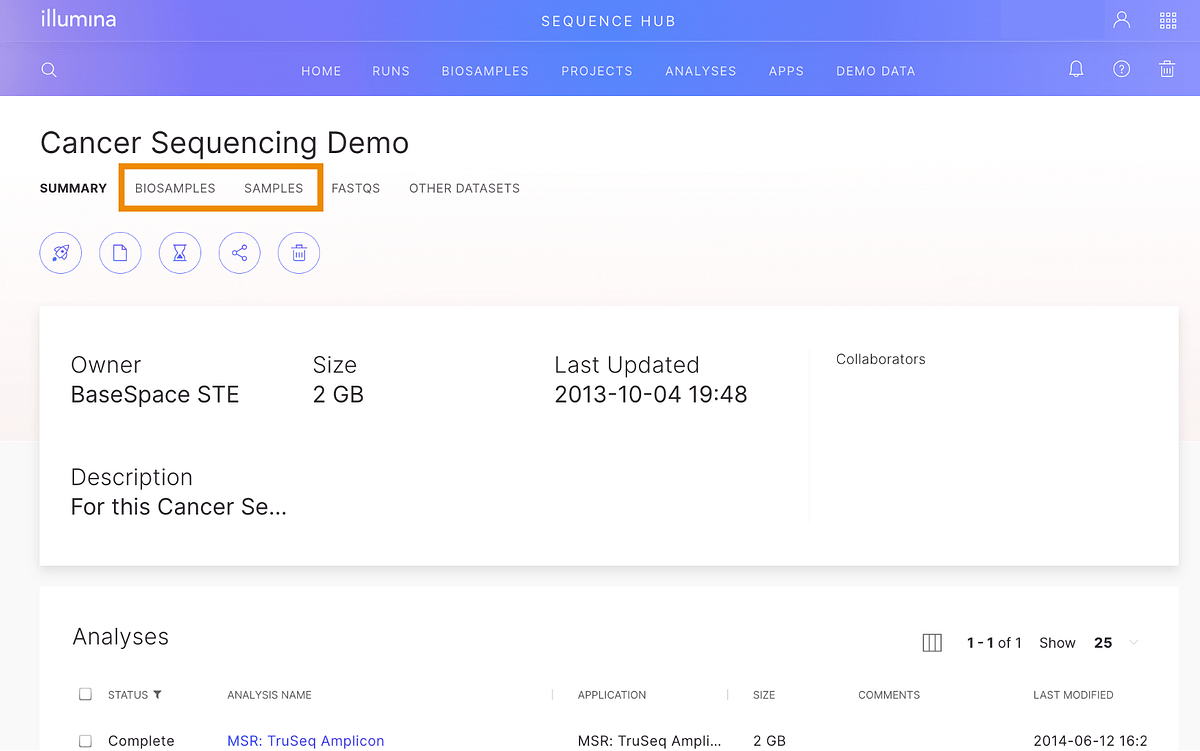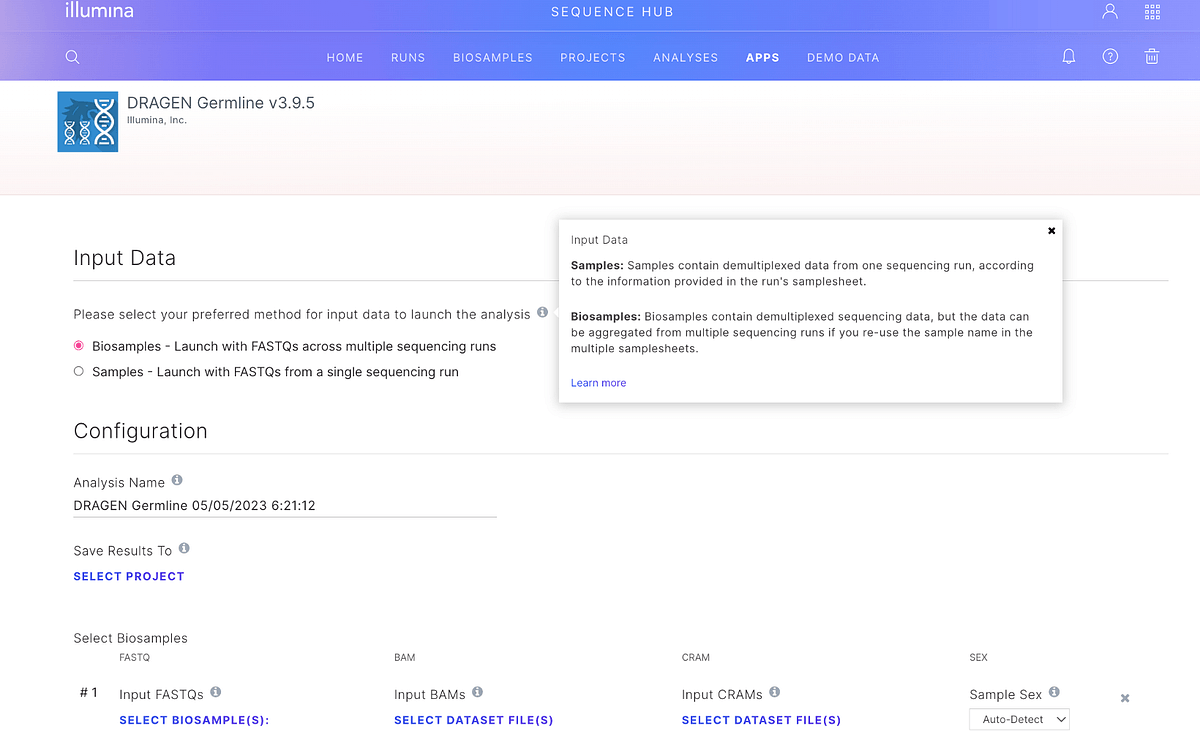 Learn more
BaseSpace Sequence Hub v7.12 release notes
BaseSpace Sequence Hub data model